Banned Commodities
Certain items are banned or restricted for carriage on our services because of the restrictions imposed by the Bureau Civil Aviation Security (BCAS) and/or the Regulatory Requirements of the State. Listed below are the various categories of Banned and Restricted Commodities.
Banned Commodities - All Services
The following commodities are banned on ALL services of transforce
Currency
Indian Postal Articles
Liquids & Semi-liquids
Philately Items
Pornography
Bullion
Drugs and Narcotics (Illegal)
Firearms, parts thereof and ammunition
Precious & Semi-Precious Items
Radioactive Material
Commodities banned by Law at any given time without prior notice
All IATA Restricted Items and Dangerous goods
Restricted Commodities - Air Cargo
The following commodities are restricted on the Air Cargo Services:
Electronic and Electrical Products and Spare Parts with battery source
Oversized packages accepted
ADDITIONALLY
- Any shipment which would be likely to cause damage, or delay to equipment, personnel or other shipments.
- Any shipment which may require the carrier to obtain a license for its transportation
- Any item whose carriage is prohibited by any law, statute or regulations of the country of origin or destination, or of any country through which the shipment may transit.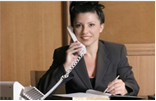 Logistics Solutions
Once communicated to us we pick up material from any part of the country at any hour of the day and deliver it to any part of the country at any hour. We break all rules to meet any urgent requirement of our clients and work virtually for 24 hours a day.